Utah Food Bank receives donations from hundreds of food and fund drives throughout the year. There are, however, four major annual statewide food drives that help keep the shelves stocked. If you have any questions regarding how to get involved in food drives please contact our Food Drive Coordinator at (801) 887-1266 or [email protected].
---
Feed Utah
March
Due to the transportation industry staffing shortages and logistical challenges impacting the entire country and our state, Utah Food Bank and The Church of Jesus Christ of Latter-day Saints have made the difficult decision to cancel the 2022 Feed Utah food drive.  Utah Food Bank is incredibly appreciative of the support we receive from across the state, as are the 410,000 Utahns facing hunger whom we serve. We invite you to look for another opportunity to support us or your local pantry with donations of either food, time or money at any time of year.
---
Stamp Out Hunger Food Drive
May 14, 2022
Letter carriers and hunger have one thing in common: neither is impacted by the season. The two merge as letter carriers collect food during the annual Stamp Out Hunger Food Drive. This national food drive is sponsored by the National Association of Letter Carriers and other community partners, and is one of the largest single-day food drives, both locally and nationally.
Utah Food Bank asks the public to help by placing a bag of non-perishable food near their mailbox for pickup by their local letter carrier by 9 am on the morning of the food drive for pickup by their local letter carriers. Donated food will be distributed to Utah Food Bank, regional food banks, and local food pantries throughout the state.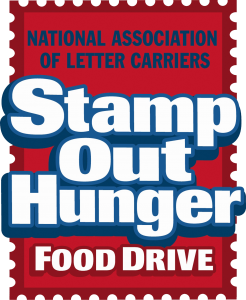 ---
Summer Business Food & Fund Drive
June 1 – August 31
Summer is a time for vacations, poolside relaxation and feeling a bit more carefree than during the rest of the year. But for many individuals and families, this time of the year is the most difficult. With many children out of school without access to school lunch and breakfast programs, more families make emergency food requests to help stretch their budgets. Unfortunately, food donations traditionally decrease during these months, making donations harder to come by.
The annual Summer Business Food & Fund Drive encourages businesses and community groups of all shapes and sizes to host their own food and fund drives during this critical time of need. Food Drives may be conducted traditionally with a collection barrel or online with our DIY Fundraisers.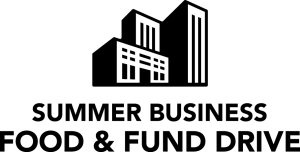 ---
Holiday Food & Fund Drive
October 15 – January 15
Utah Food Bank's annual Holiday Food & Fund Drive helps stock the shelves of Utah Food Bank and emergency food pantries statewide through the holidays and into the spring months. On average, over 500 community groups and businesses across the state register food and fund drives during this busy time. There are so many locations to donate throughout the holidays, and so many ways to get involved, that it's hard to not get wrapped up in this season of generosity!